FM Qureshi discusses Afghan situation with Tajik counterpart
FM currently in Tajikistan during his tour of neighbouring countries on special direction by PM Imran
FM Qureshi discusses Afghan situation with Tajik counterpart
DUSHANBE:
Foreign Minister Shah Mahmood Qureshi arrived in Tajikistan's capital Dushanbe on Wednesday to discuss the current situation in Afghanistan and the future course of action with the country's leadership.
The minister will also promote bilateral cooperation in diverse fields.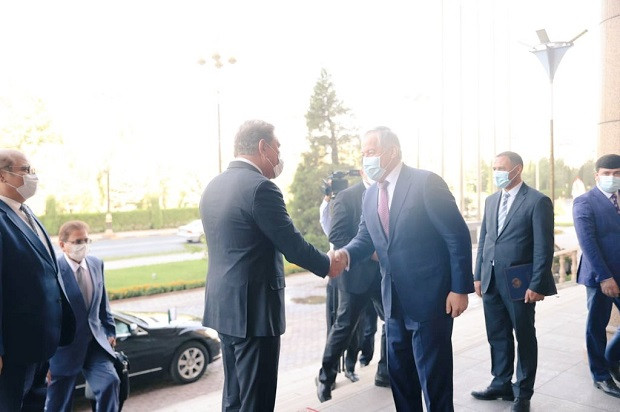 PHOTO: Twitter/SMQureshiPTI
Qureshi held a meeting with the Tajik Foreign Minister Sirojiddin Muhriddin and will also call on President Emomali Rahmon later today.
During the meetings, the two sides discussed bilateral relations and exchange views on the Afghan situation.
The minister took to his official Twitter handle to announce his meeting with the Tajik FM.
"Pleased to meet FM Sirojiddin Muhriddin in Tajikistan today", he wrote, adding that Pakistan appreciates Tajikistan's leading role during its presidency of the Shanghai Cooperation Organisation.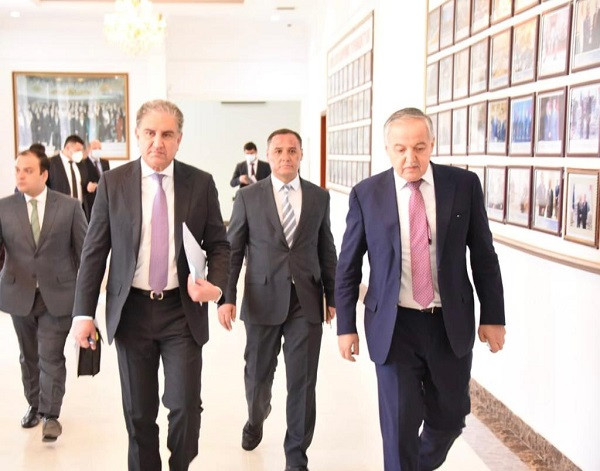 The foreign ministers for Pakistan and Tajikistan. PHOTO: Twitter/SMQureshiPTI
"Discussed developments in Afghanistan & shared support for inclusive political solution & hope for Afghan leaders to achieve this", Qureshi remarked.
FM Qureshi is currently visiting Pakistan's neighbouring countries including Tajikistan, Uzbekistan, Turkmenistan, and Iran on special directions of Prime Minister Imran Khan.
Read OIC convenes extraordinary session on Afghan crisis on Sunday
The tour is in hopes of consulting regional countries to adopt a joint strategy and tackle the challenges faced by the evolving situation in Afghanistan.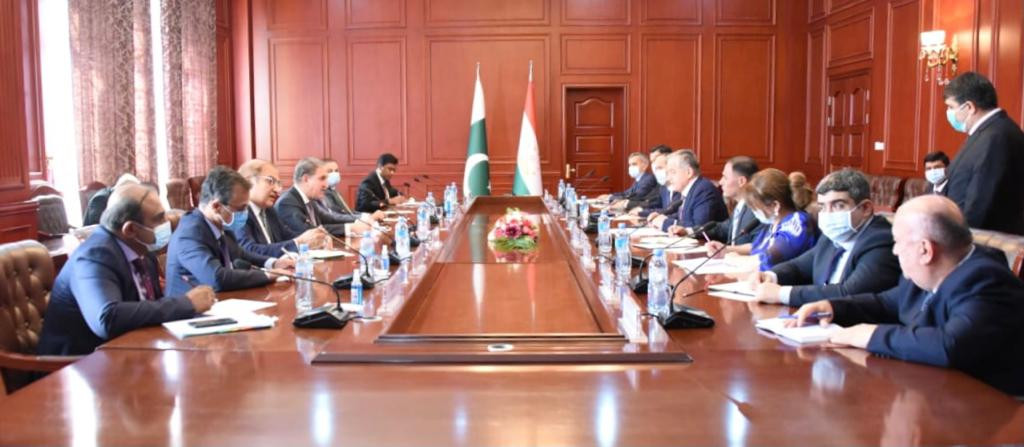 PHOTO: Twitter/SMQureshiPTI